SPELT AND SHARPHAM PARK
Sharpham Park has its own dedicated organic mill, opened in June 2007 by Her Royal Highness the Countess of Wessex. It has been certified by the Organic Farmers and Growers organisation.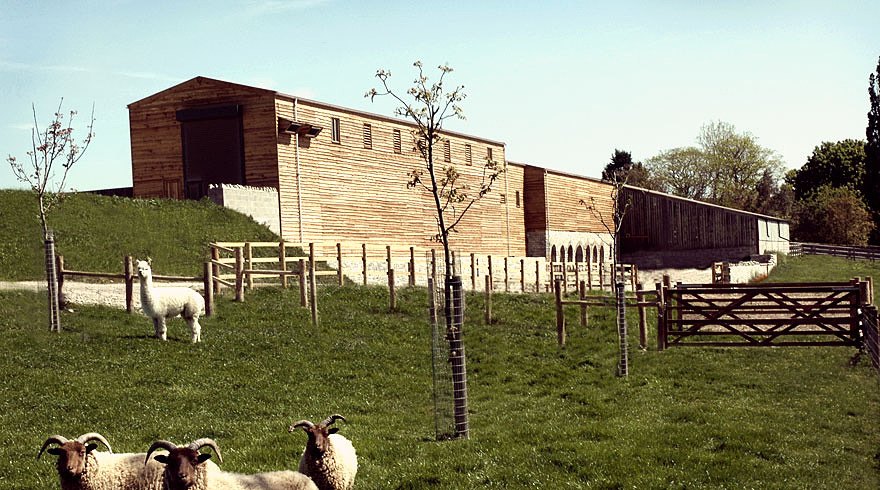 The miller leaves the husk (hard outer layer) of the grain on right up until the start of the milling process. This keeps vital nutrients locked in and maintains the freshness of the grain which contributes to its delicious flavour.
The miller stone grinds the grain to make flour in the traditional way. This method protects the grain's natural germ oils so it tastes better in comparison with flour that has been produced by the the modern method of steel roller milling which grinds the grain several times. We do not add additives or preservatives to our flour. We regularly test our crop to ensure that we produce the finest spelt flour available.
We also make Pearled Spelt. The grain is
pearled
by bouncing it over five rotating stones to take off the outer level of bran so that it can absorb water and flavour when making risotto. You can use
Pearled Spelt
to make your own risotto or add it to soups, salads or casseroles.
---