Roger Saul pens a new Spelt cook book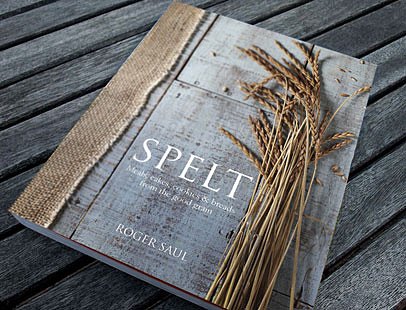 Roger Saul, champion of British spelt, has penned a sensational cookery book devoted to the wonder grain-of-the-moment.
Full of mouth watering recipes to bring out the very best in the wholesome and delicious grain, the book, simply titled 'Spelt' is due to hit shelves on 1st April 2015. Since 2004, Roger Saul, also founder of designer label Mulberry, has harvested and milled spelt at Sharpham Park, his 300 acre estate near Glastonbury in Somerset which is also his home. (his home, Sharpham Park in Somerset.)
From its early beginnings, Sharpham Park has been dedicated to growing ancient spelt grain in an organic and eco-friendly way. The ever-popular Sharpham Park range, including flours, breakfast cereals, pearled spelt and risottos is available in the best food stores and supermarkets.
The unique collection of homely recipes found in 'Spelt' includes a host of ideas certain to become new family favourites, inspired by Roger's own most cherished family meals. Also featured is a selection of spelt dishes from friends of Sharpham Park including Adam Fellows from Goodfellows in Wells and Levito Bakery in Lovington as well as (Mark Hix, Signe Johansen and Amanda Hamilton.) The wide variety of tempting treats ranges from delicious Beetroot, Goat's Cheese, Hazelnut and Dill Salad and Moroccan-spiced Lamb 'Speltotto' to Summer Raspberry Cake and Spelt Cookies. Cooks will find ideas for all occasions from smart dinner party mains to quick weekday snacks.
The Romans referred to spelt as their 'Marching Grain' because of its high energy content. The grain is generally higher in protein, easier to digest and has a much broader spectrum of nutrients than wheat. Additionally, spelt contains plant lignans, which are thought to help prevent various diseases and ailments, including bowel cancer, heart disease and asthma. In recent years, Sharpham Park has worked closely with Bowel Cancer UK and numerous celebrity chefs, including Hugh Fearnley Whittingstall and Yotam Ottolenghi to collate a series of recipes to promote eating a high fibre diet to raise awareness of the disease, hosted on www.greatbritishspeltrecipes.com
4 March 2013
< Back to all News Articles
---