The Telegraph Magazine features Sharpham Park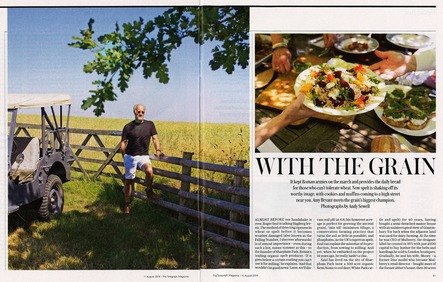 The Telegraph Magazine have dedicated a 4 page spread to Sharpham Park this week where Food Editor, Amy Bryant, met with our very own Champion of British Spelt to chat about how spelt is becoming mainstream.
You'll find unique, summer spelt recipes and read about how spelt is shaking off it's worthy image with cookies and muffins coming to M&S.
"People ask the difference between wheat and spelt and I often say, you'll go for longer on spelt".
- Monty Saul
Discover more about the Somerset based Sharpham Park and how spelt, the ancient grain, transitioned Roger Saul from fashion to farming!
Read the full article here:
13 August 2018
< Back to all News Articles
---