Blackberry, Almond and Walnut Loaf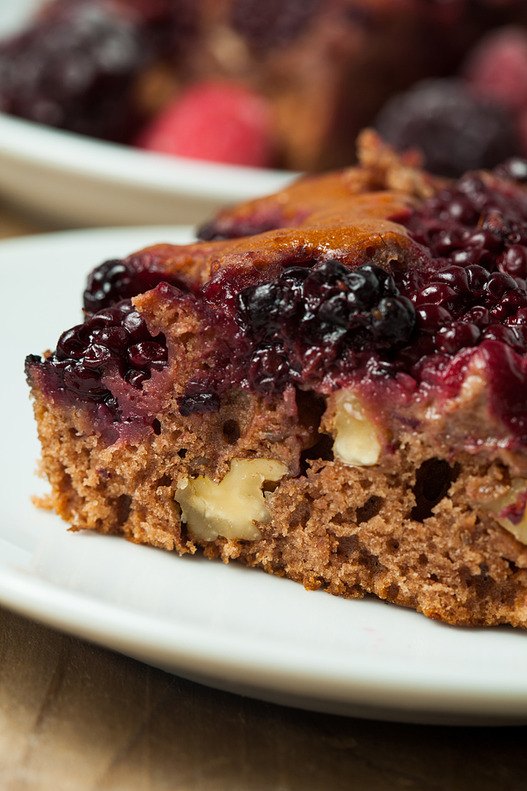 Kindly Donated by
Michela Chiappa
Ingredients:
100g ground almonds

170g unsalted butter at room temperature

150g Sharpham Park Organic Wholegrain Spelt Flour

150g soft light brown sugar

3 eggs

1 1/2 tsp vanilla extract

1 1/2 tsp baking powder

300g fresh blackberries

75g roughly chopped walnuts plus extra for decorating loaf once cooked

5 tbsp blackberry jam
Method:
Preheat the oven to 160C and line a loaf tin (approx 8 1/2 x 4 1/2 x 2 3/4) with parchment paper making sure enough paper goes over the edge of the loaf tin to help pull the loaf out once cooked.

In a large mixing bowl beat the eggs and sugar together until light and fluffy.

Add the flour, ground almonds, butter, baking powder and vanilla extract and mix well until all ingredients are combined.

Add the blackberries, walnuts and 3 tbs of the jam and gently mix until evenly distributed throughout the cake batter.

Spoon the cake mixture into the prepared loaf tin and bake for approx 90 mins or until a skewer inserted comes out clean.

Once cooked use the parchment paper to help lift the loaf out of the tin and let cool completely for at least 20-30mins.
---
Don't forget to buy your Sharpham Park ingredients :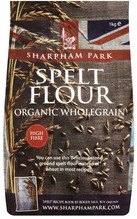 Organic Wholegrain
Spelt Flour
Buy Now >
< Back to all Recipes
---