Mince Pies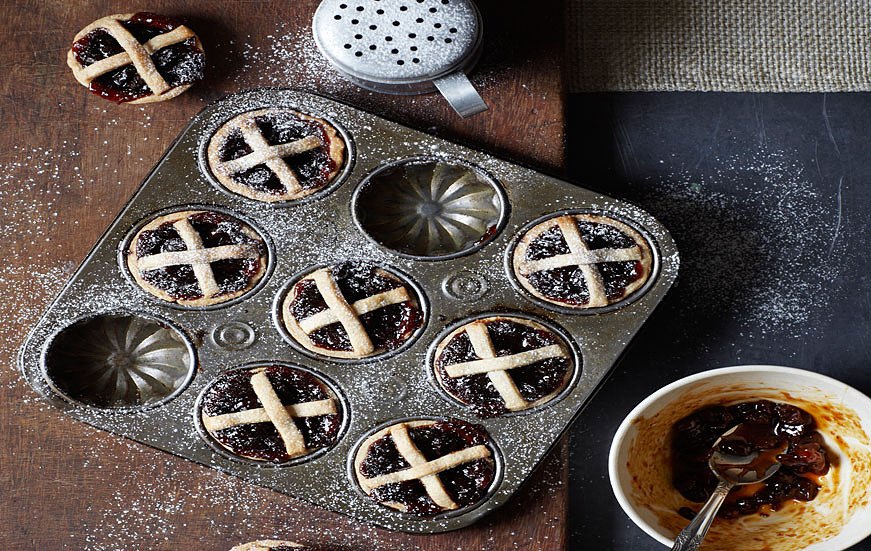 MAKES:
12
PREPARATION TIME:
20 minutes, plus 1 hour chilling
COOKING TIME:
15 minutes
Ingredients:
220g/7¾oz/1¾ cups white spelt flour

115g/4oz cold unsalted butter, plus extra for greasing
1 tbsp golden caster sugar
1 egg, beaten
450g/1lb mince pie filling
icing sugar for dusting 2 tsp sea salt
Method:
Put the flour in a large bowl, then rub in the cold butter, using your fingertips, until the mixture resembles fine breadcrumbs. Stir in the caster sugar, then the egg, then gradually add enough ice-cold water, a drop at a time, to bind everything to a smooth dough. Cover with cling film and chill for about 1 hour to relax the dough.
Preheat the oven to 180°C/350°F/Gas 4 and lightly grease a 12-holecupcake tin. Turn the dough out onto a lightly floured work surface and roll out to 5mm/¼in thick. Cut out shapes with an 8cm/3¼in cutter and use to line the holes of the pan. Spoon in the mince pie filling. Cut little strips of leftover dough and criss-cross them on top of the mince filling, moistening the edges to stick them to the pastry bases.
Bake the pies for 10-15 minutes until the pastry is sandy to the touch and golden in colour. Transfer to a wire rack to cool, then dust with icing sugar to serve.

Extracted from Spelt by Roger Saul © Roger Saul 2015
Published by Nourish Books, London.
Hardback £16.99
Commissioned photography by Lara Holmes & Neil White

---
Don't forget to buy your Sharpham Park ingredients :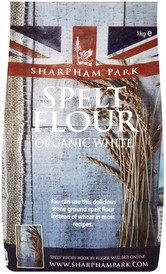 < Back to all Recipes
---