Pearled Spelt Stuffing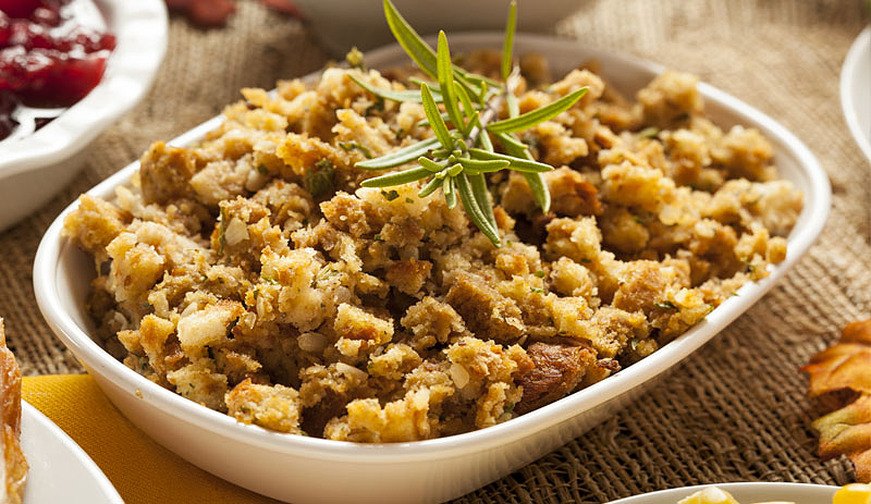 SERVES:
4
PREPARATION TIME:
10 minutes
COOKING TIME:
25 - 30 minutes
Ingredients:
300g cooked pearled spelt

150g soft butter

200g finely chopped onions

2 cloves of garlic finely chopped
20g thyme leaves

100g cooked chestnuts grated

20g chopped parsley

2 eggs

50g breadcrumbs

Method:
In a large pan add the soft butter, melt over a moderate heat and add the onions and the garlic. Sweat the onions and the garlic until they are transparent. Add the thyme leaves and cook for a further 2 minutes.
Add the spelt and the grated chestnuts. Take the pan off the heat and add the chopped parsley. Fold in the egg and the breadcrumbs and season the mixture with salt and pepper.
Add the stuffing to your bird or bake separately at 180°C/350°F/Gas 4 for 25 - 30 minutes.
Extracted from Spelt by Roger Saul © Roger Saul 2015
Published by Nourish Books, London.
Hardback £16.99
Commissioned photography by Lara Holmes & Neil White

---
Don't forget to buy your Sharpham Park ingredients :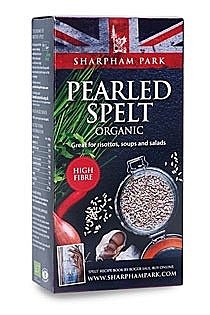 Buy Now >
< Back to all Recipes
---