Spelt and wheat intolerance
The makeup of spelt is different to conventional wheat, it's a grain that many people who suffer wheat intolerance or sensitivity may be able to enjoy. The molecular structure of the protein in spelt is both brittle and soluble, allowing it to be digested more easily. The baker Andrew Whitley, who has been selling spelt bread since the 1990's says in his bestselling book, Bread Matters: "Overwhelmingly, people come back and tell me that they tolerate spelt better than wheat bread." But do remember that spelt contains gluten so it's unsuitable for coeliacs.
Wheat intolerance seems to be more common as the consumption of highly processed white modern wheat products increases, and more of us suffer bloating, weight gain, headaches, joint pain and depression.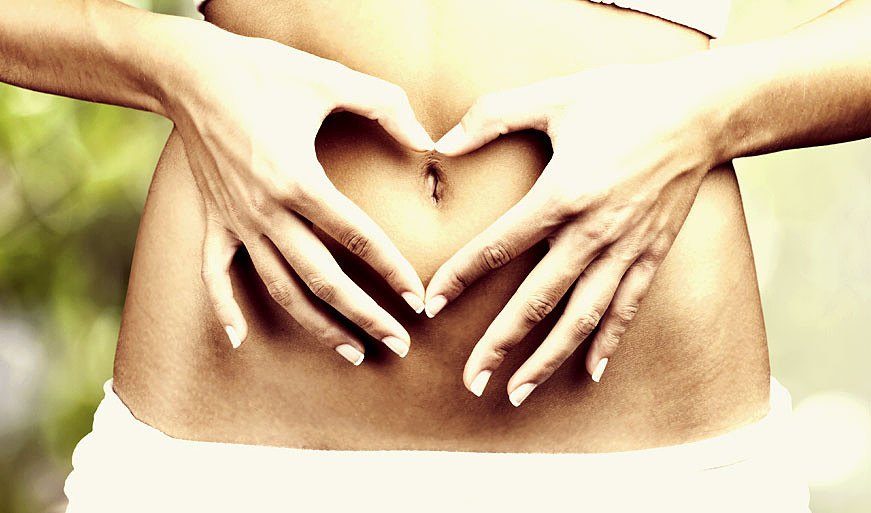 We asked nutritionist, Amanda Hamilton what it is about spelt that makes people feel good. This is what she says:
It beats the bloat
Everyday bloating, usually caused by wind and water retention can make you feel self-conscious and your clothes tight and uncomfortable. Once you've ruled out food intolerances or more serious gastrointestinal conditions as the cause, making the choice of spelt rather than wheat can help you banish the bloat forever.
It seems sensitive digestive systems find spelt is more easily tolerated than those varieties of modern wheat that have been bred to contain a high gluten content for the production of high-volume baked goods. This could be because spelt has a more fragile gluten structure, which is easier to digest as it is more water soluble.
It might even make you happier too!
Recently, scientists have confirmed what naturopaths have been suggesting for years: that your gut 'brain', the enteric nervous system, is innately linked to your immune system, and that your digestive health can have a direct effect on your emotional state.
Patients suffering from IBS or other digestive disorders can also suffer from anxiety and depression. I am a firm believer that keeping your tummy happy can help keep you happy too, and as spelt can aid with digestion and bloating, it could be the perfect prescription.
Research
In early 2010, Ayton Global Research conducted a product trial on behalf of Sharpham Park on the use of Sharpham Park's spelt products as a substitute for wheat. A sample of 200 of people aged between 18 and 40+ who stated they suffered from self diagnosed wheat intolerance, were asked to substitute wheat in their daily diet for Sharpham Park spelt over a period of two weeks. Some of the results from the survey show the following:
97% of females aged 40 and above agreed that substituting conventional wheat with spelt reduced the symptoms you usually experience when eating conventional wheat.
100% of the men asked aged 18-40 agreed that their symptoms reduced when replacing wheat with spelt
100% of males aged 40 and above agreed that they can eat the muesli without any adverse affects.
What females between the ages of 18-40yrs said:
"I feel all my symptoms have greatly improved since substituting wheat like this. I am shocked at what wheat does to the body" "I enjoyed the overall experience and was surprised about the good taste and versatility of the spelt products I tried. I believed that spelt really makes you feel satisfied for longer than when eating conventional wheat food (even when eating less quantity. ex. one slice of bread instead of two) I was inspired to make some pizza with the wholegrain spelt flour and used the flours to make crispy potatoes wedges! I will definitely included spelt products on my food shopping list!" "I really enjoyed eating spelt and felt much healthier on the whole"
What 40yrs+ females said:
"I'm really surprised how much better I feel, I don't feel sluggish at all and my bowels have been good. I particularly enjoyed the spelt risotto, it was lovely." "I've found the diet very easy to do and shall stick with it after the trial. I've noticed a difference in my skin too it looks so fresh and I might say radiant I'm wondering if this is down to the diet." "I've been really pleased at how quickly my bloating subsided when I substituted spelt for wheat"
What Males between the ages of 18- 40yrs said:
"I have not felt bloated during this trial - although that may be because I have not eaten as much as I would normally do (which would include a lot of bread). I also noticed a slight increase of energy" "Lovely tasting. Filled me up till lunchtime. Didn't feel bloated at all"
What 40yrs+ males said:
"I feel much more alert, I'm more trim and my stomach and waistline appear slimmer, I have more energy and seem to have less aches and pains, overall I am really happy with the spelt products & will continue to use them" "I like the taste of the spelt, the bread in the recipes was very heavy but tasted good, I feel less bloated and I have lost 1kg since starting the trial" "I feel more alert and seem to have less muscle ache, I used to suffer with heartburn and this seems to have improved, it has seemed to stop me feeling as bloated & helped my digestive system"
---