Freestyle Spelt Salad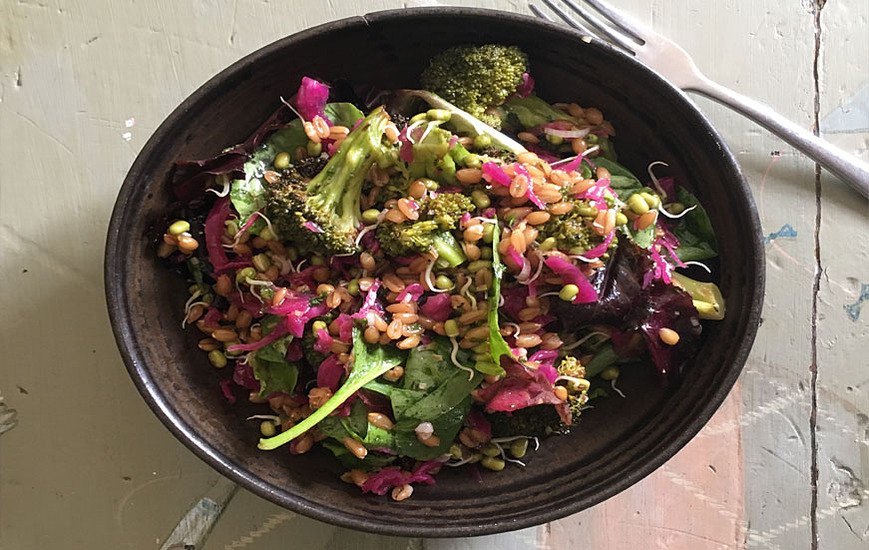 SERVES:
4 generous servings
PREPARATION TIME:
20 minutes
COOKING TIME:
1 hour
Ingredients:
1 ½ cups spelt

3 small preserved lemons
8 spring onions

Large handful of curly parsley

4 tablespoons of olive oil
Juice of 1 lemon (zest too, optional)

Handful of almonds

Sea salt & black pepper
Method:
Rinse the spelt well under cold running water. Place it in a large saucepan, cover with cold, salted water, and bring to the boil gently.
Keep cooking the spelt on a low simmer for approximately 45-50 minutes. Test a few grains as you would rice or pasta; it should still be chewy, but without bite.
Meanwhile, preheat the oven to 200 degrees and roast the almonds for 4 minutes, this enhances their nutty flavour and gives them a wonderful crunch. Allow them to cool and then coarsely chop.
If you're planning to add any roasted vegetables, prep and roast these now too. Once cooked, drain the spelt in a colander and allow the steam to billow off as much as possible; I even spread cooked spelt (and in fact rice, lentils, etc.) out on a few layers of kitchen paper to really allow it to dry. This ensures that the final salad is light and flavoursome, because a dryer grain can absorb more delicious dressing/lemon juice/oil, and be even tastier!
Quarter the preserved lemon and discard the flesh. Finely dice the skin. Finely slice the spring onion and chop the parsley. Mix everything together, seasoning generously with salt and pepper, and dousing with lemon juice and olive oil. I even add the zest of the fresh lemon, as I really enjoy the combination of the two different lemony notes.
This is a wonderful salad base and you can use a variety of other vegetables, here are a few suggestions: roasted broccoli, feta, cherry tomatoes & baby leaves, left-over roast lamb (especially pulled slow-roast lamb!) with pomegranate seeds & rocket or why not try watercress, avocado & asparagus?
---
Don't forget to buy your Sharpham Park ingredients :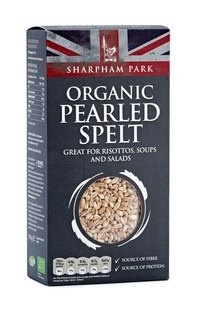 Organic Pearled Spelt
Buy Now >
< Back to all Recipes
---